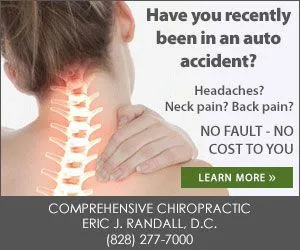 The emotional feelings after a car accident can be scary, nervous, stress, sadness…Your pain is sometimes secondary to the aftermath of having your car at the mechanic as well as the stress of dealing with your insurance and potentially missing work.

But the truth is you may also feel many physical pains. If you are having headaches, neck pain, arm/shoulder pain, leg or back pain you need a Chiropractic exam.
Many people after having a car accident leave the emergency room without knowing that they are in need of a Chiropractic care. Car accidents can cause intense trauma to the spine distorting the structural image of it that can lead to health problems now and in the future.
Dr. Randall, has been in practice for over 27 years and is a specialist in soft and hard tissue problems including neck pain, back pain, shoulder paid, hip pain, and headaches, that could come from the trauma of a car accident. He knows exactly what to do to help you feeling better.
Our chiropractic assistants can also help you with the legal or billing issues. They are all trained specifically to help ease the process.
NO FAULT, NO COST!

If you have been in a car accident and are feeling symptoms as a result, please take some time for yourself, let us help ease your stress!

Call for an immediate appointment today!

828-277-7000

Se Habla Español